What 4×4 should you buy for less than 10£k
Going from a one dog to a two dog family previously took me from a salon car to a 4×4. Where before I could get away with a rear seat hammock for one, for two they needed to go in the boot.  Gone were the high mpg days and in return, I had all the boot space I ever needed.  I quickly got used to going slower and carting the dogs from A to B in a noisier diesel truck. With used car prices falling at the moment we wanted to have a look at what could be had for less than ten thousand pounds. I'll use the Dacia Duster as a benchmark as for a smidge under eleven thousand you can have a brand new one. So what is the best 4×4 to buy in this price range?
Dacia Duster 4×4
What do you get in a sub 11k Dacia Duster, its not much if I'm honest. You get a 3 cylinder turbo 1 litre engine that can return 40+ MPG, which is certainly a benefit but will it be enough to pull you through boggy tracks? I'm not sure. The equipment at that level is sparse with even a radio not included at this trim level. However, it's a car with a 3 year warranty and probably more refined than some of the cars coming up in this article. This is a true lockable four wheel drive car for under 11k and with the support of the warranty, there isn't much that can go wrong. With the scope to spec the car how you'd like it there if you spent a little more money there's a lot of choices here to make it your own. To read more please click Here.
Land Rover Defender 4×4
It would be tough to make a list like this without including the Defender. An icon of fieldsports and a common sight at any day shooting. Wildly adaptable and available in different sizes and guise, the defender makes light work of any terrain. While the defender is at home in a field its a less pleasurable experience. Quite a small cabin and a rather agricultural setting there are a serious lack of luxuries here. After a quick search at the same price as a New Duster there are a few to choose from. The 90 comes at a premium with the bigger 110's and 130's being cheaper still. While the 90 is the most popular one id be inclined to get a 110. The station wagon or Hi Cap configuration gives you a big boot and the extra seating. At the set price, I found a rather nice Keswick Green 2004 Double cab. It has 70 thousand miles which is fairly low for a Defender. Powered by the standard 2.5 liter TD5 diesel engine which has plenty of torque and more than enough to get up any terrain. The iconic Defender shape in the green with the tan canvas back looks brilliant. To read more about the TD5 Defender please click Here. VW Touareg 4×4
Not the conventional choice in the fieldsports community. Although offering VW reliability into a modern shape and loads of kit what else could you ask for?  The car comes in plenty of trim levels and engine options. Within the price bracket, the majority of the cars come in with a 3 litre diesel V6 with almost 240 HP and over 500nm of torque. Those starts are more than enough to get your cross country pre shoot drive finished in comfort and refinement. The only drawback will be its off road performance, set up for the road it may not be as capable as other cars on this list. Paired with a decent set of tyres this would alleviate most traction issues. In a comparison test from Motor 1 the Touareg is paired against a defender and they were very impressed. The limiting factor in this test was its road tyres. If you're feeling particularly brave there is a V10 turbo diesel with 700 Nm of torque and over 300 HP. That's a serious amount of pulling power and more than enough to get round a shoot. The v10 also comes in Altidue spec which has more wheel clearance and more off road focused.  However with 4 fewer cylinders to look after and a more popular 3 liter Diesel providing great performance you won't gain much with the v10. To read more about this generation of Toureg please click Here.
Toyota Hilux 4×4
After the infamous Top gear episode of the indestructible Hilux, its place was cemented as a rugged piece of agricultural equipment. A rugged and versatile truck its much happier with 4 wheels in the dirt than asphalt. You'll be missing a few of the fluffy bits but in exchange, you get incredible performance off road. The Hilux will suit the all year shooter more than the seasonal shooter. Probably not a car you'd want to do the school run in but something you can depend on if filling feeders or carting kit is part of daily routine. Not pretty but you know it's going to handle anything you can throw at it. It will also spend more time working and less time in the garage than most cars. In our budget, you can get some great newer examples with low miles. A quick look I found a 2014 model with 25 thousand miles. Knowing what the average user will use it for you know through milage that it's probably been through less abuse than some of the high milers. Considering this is by no means a motorway cruiser then the miles will be a great indicator. To read more about the Hilux please click Here.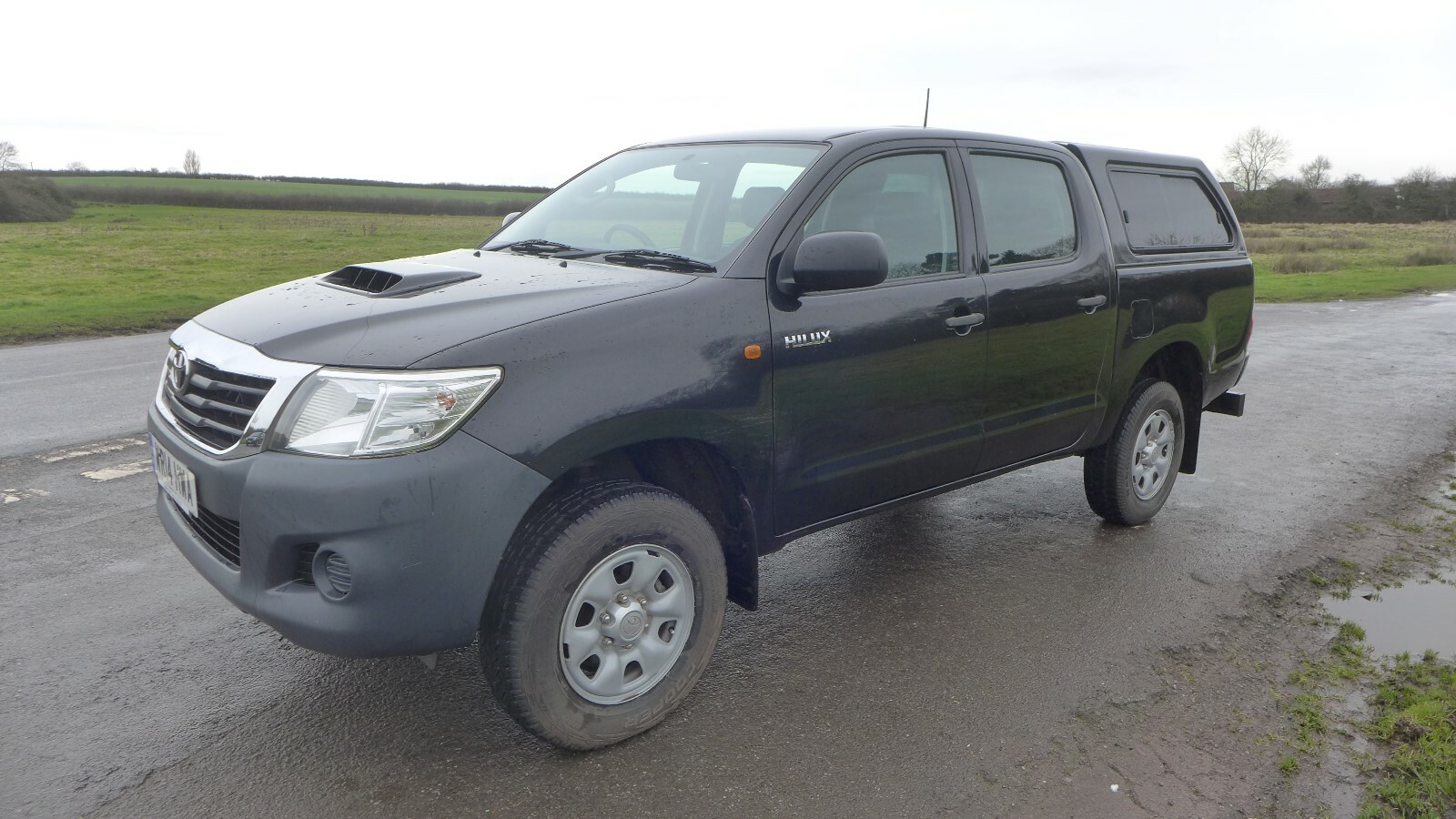 Land Rover Discovery 4×4
Jack of all trades but potential master of none. The discovery is a great vehicle that is incredible on and odd the road. However, trying to fulfill both rolls it compromises both as well. Trying to make the cabin as nice and spacious as possible with big seats and lots of gear makes it heavy. Giving plenty of headroom inside raises the center of gravity which makes it a bit labored in the corners and can slow it down across tricky inclines. I've had one personality and didn't have the same issues that are widely reported. Lucky case or careful usage I won't ever know. I do know however that it ate miles and took me through plenty of fields at the same time. In our price bracket, there are some options. There are 7 seaters with plenty of kit with leather seats if you want them. The choice comes down to what you want. Lower mileage examples will come with fewer luxuries and more kit will cost you. With the given reliability issues id be looking for something with good service history over more leather and more kit. Either way, a Discovery will offer you all the space and power you'd ever need. It's robust enough to do some hard work and crunch miles all in the same day. To read more about the Discovery please click Here.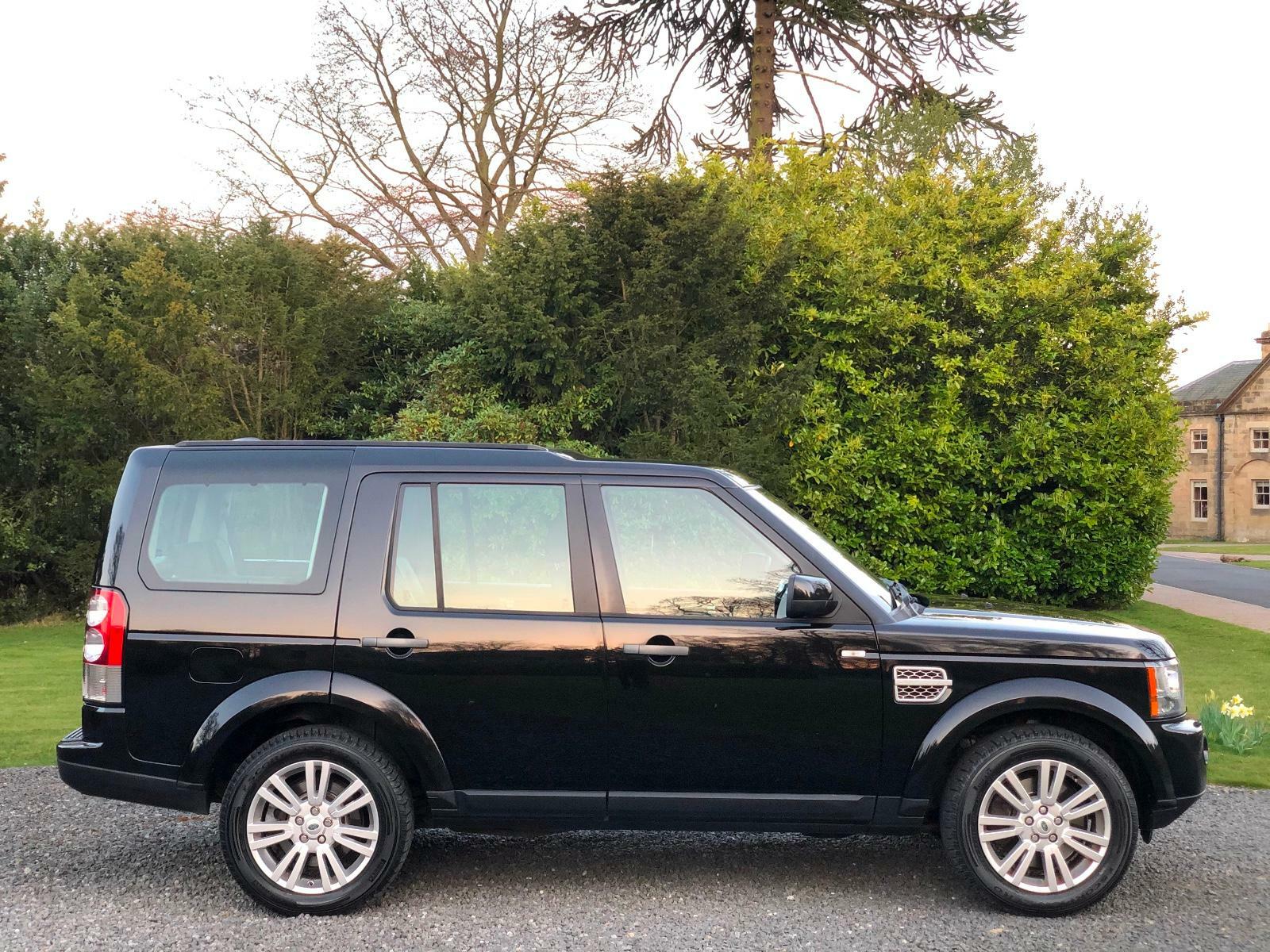 Conclusion
So, what is the best 4×4 to buy for less tan 10k? While the Dacia is incredibly affordable and offers a warranty at a great price it wouldn't be my choice. Although what plays against it will be the smaller engine and the unproven track record. When considering what you can get from the competition at that price it becomes a tricky choice. While id love to be proven wrong we will have to see what happens over time. Before writing this I would have chosen another Discovery. Given my previous one had given me no issues and was comfortable it seemed a natural choice. It had the capacity for 7 and didn't put a foot wrong. It was a massive car though and for everyday chores was too much for what I needed at the time. After putting this list together and reading I changed my mind. The Toureg would probably be my choice. The off road reviews showed a lot of promise for the Toureg. Given what's possible with the right tyre it looks like it might be the best of both worlds. The choice will come down preference but hopefully, I've given plenty of food for thought here in this list. I would love to hear from anyone who opts for the v10 Toureg as its a serious piece of kit.