Recovering a 2004 Range Rover thats been buried for a year
When buying a 2004 Range Rover you'll be well aware of the common reliability issues that have plagued owners. The BMW vanos unit was quite vulnerable in these units and in a 2+tonne car was even more at risk of failure. While a lovely car early naughties electrical gremlins were obvious. Buying one now previous owners may have made attempts to fix or patch these creating endless wiring routes. What were previously status symbols are now reminders of how much cars have moved forward in the time since. So buying one now you'd be hoping for something that was a diamond in the rough. A well maintained vehicle with a desirable spec, for Tyler Hoover this wasn't the case.
Self admittedly he bought the cheapest one in the USA in the hope that with some minor fixes he could reinvigorate this Range Rover back to working order. Unfortunately, as you can see in his other videos the car didn't quite live up to this. As his car wizard tells him its 5 thousand dollars of work just on the engine and may more thousands on everything else. So rather than bury his head in the sand Tyler buries the car. An amusing decision and hopefully not one you have to ake personally but one way of avoiding the issue.
The Video here is the result of the car being dug out after a year underground. Filthy and waterlogged the car is dragged out. Unsurprisingly not fixing any of the previous videos. There are some follow up videos of the car getting repaired back to working order. Well worth a watch if you have the time. Enjoy!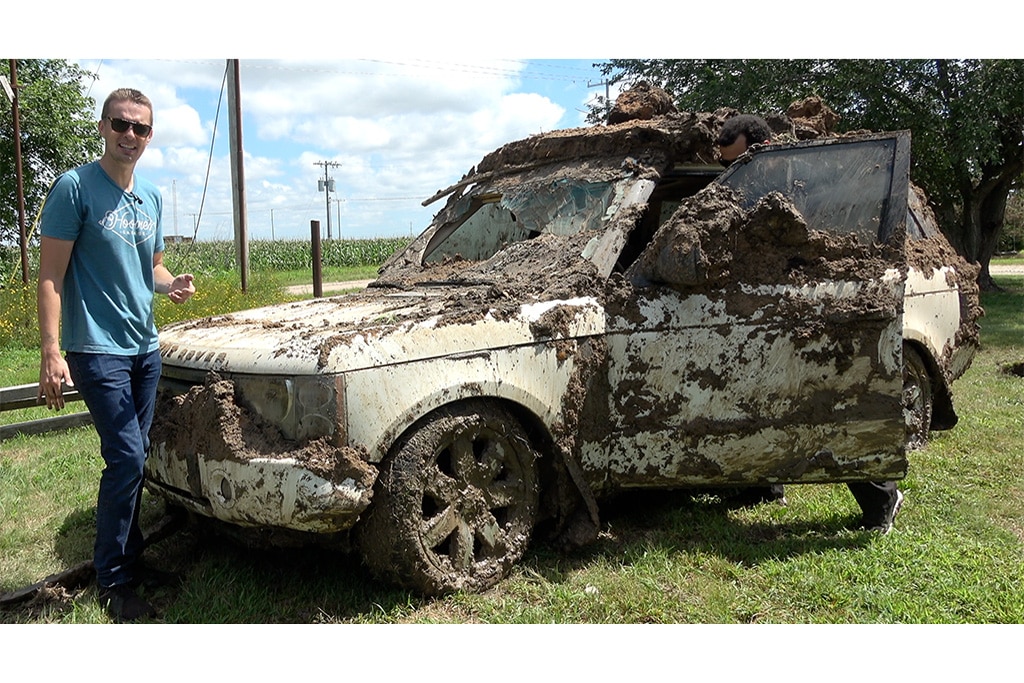 Click Here for the full article and Video