Barbour distribute PPE to NHS staff
A fieldsports staple of the shooting world Barbour has started producing PPE for NHS staff. As the country enters lockdown business across the country are trying to support our key systems.
It's great to see this from Barbour, Not a staple of their brand but certainly a brand used to making products for tough conditions. From my time spent selling these jackets I also noticed that they've managed to incorporate their storm cuffs into their design. The purpose of the cuffs is designed to not come away from the wrist as you move around.
This is a highlight of the current situation. Seeing staples of British design coming out and supporting the country is brilliant. The people with the facility to help by in large are helping. It's nice to see that rather than shutting shop they are stepping up to the plate and using their facilities to support everyone affected. Interestingly, Barbour arent posting this over social media and looks like a genuinely brilliant attempt to support their community.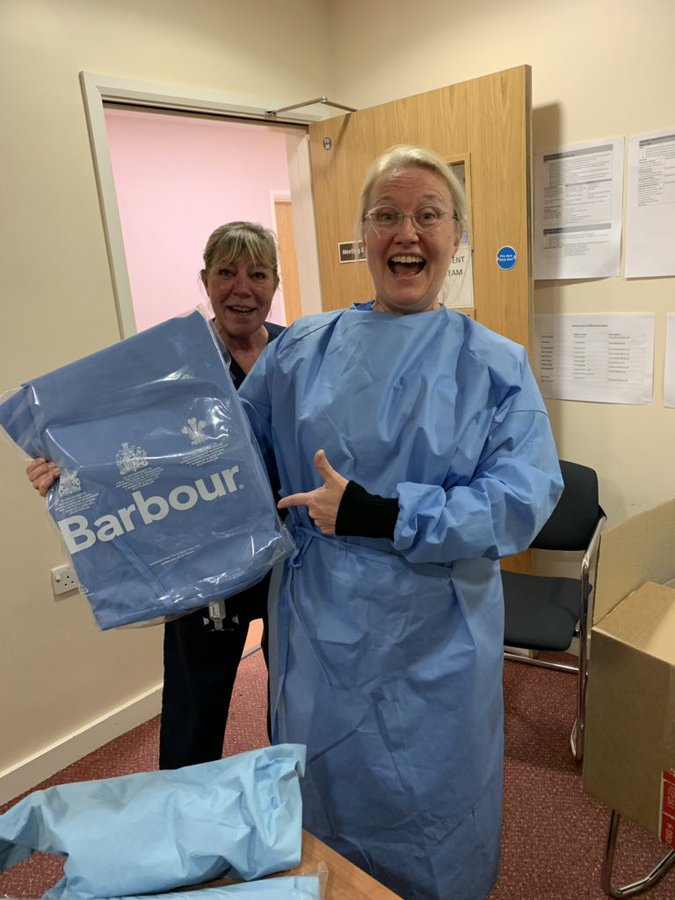 To read more please click Here